VPD-250C Single Sachet Rounded Wet Wipes Machine
Bag Type: 4 Side Seal Rounded Angle
Speed: 100-150 bags/min
Power: 8.8KW
Product Size: (40-140) *(40-110) mm(L*W)
Description
Parameters
Machine Feature
Video
Description
VPD-250C is the high speed single sachet/piece wet wipes/tissue machine. Using this single sachet wet tissue making machine, manufacturers can make alcohol wipes, alcohol pads/swabs, lens wipes, feminine care wipes, male delay wipes and so on. This machine produces single sachet wipes that is four-side seal. Rounded corners wet wipes tissue machine will solve the problem of being scratched by sharp angles, which is more secure.
1. This machine uses to make round single piece wipe that makes your product looks nicer, more safe and different from the normal product in the market.
2. VPD-250C uses Japan Yaskawa servo motor and Yaskawa Motion Controller, it is more intelligent and accurate.
3. This machine uses adjustable mould, it can make (40-140) *(40-110) mm(L*W). 
4. When outputting finished wipes, single pack or double pack can be chosen at will.(only need to replace the dotted line knife part)
5. Non-woven fabrics can be folded according to different types. Up to 10 vertical folds and 4 horizontal folds, which can be freely folded by unfolding the width and length of the non-woven fabric.
6. Twice heat sealing to avoid liquid leakage.
7. The machine speed can reach at 100-150 bags/min.
8. Adopting fillet knife to cut rounded corners package. It really help manufacturers to solve users security problems and also rounded corners are more aesthetic.
9. The edging form of package bag can be "-"or "v".
10. Machine and all main electrical parts strictly passes CE standard.
11. Glass cover to ensure safe and clean operation.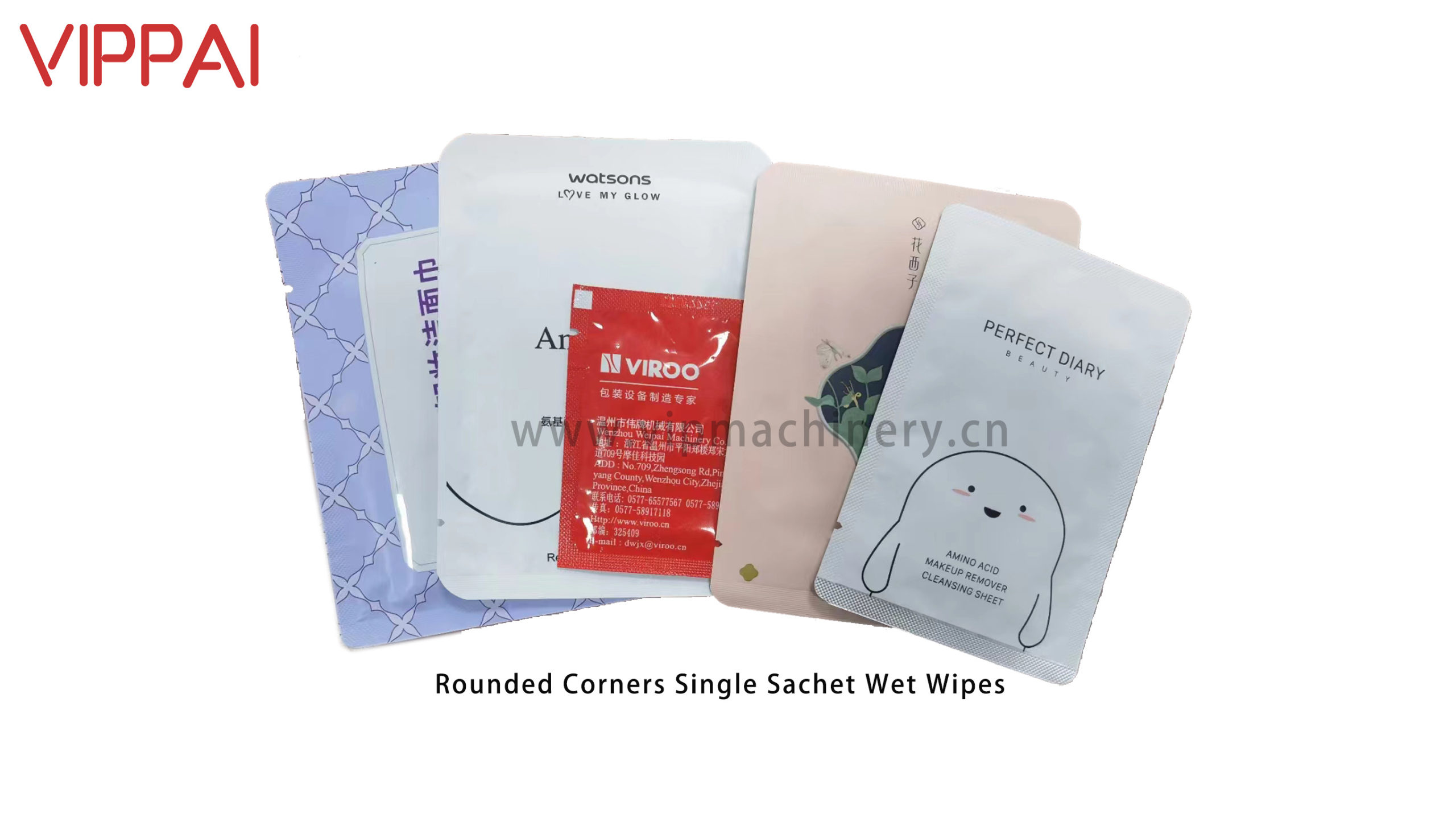 Parameters
Machine Feature
Video