VPD-250 General Speed Right Angle Wet Wipes Machine
Bag Type: 4 Side Seal Right Angle
Speed: 80-110 bags/min
Power: 8.8KW
Product Size: (40-140) *(40-110) mm(L*W)
Description
Parameters
Machine Feature
Video
Description
VPD-250 is the general speed right angle wet wipes/tissue machine. Our single wet wipes machine is widely used in cosmetics, healthcare, and pharmaceutical industries. It can produce makeup remover wipes, skin cleaning wipes, men's maintenance wipes, women's care wipes, alcohol pads/swabs, and so on. Single sachet wet wipes manufacturing machine makes one-piece wet wipes easy to carry out and hygienic.
VPD-250 uses Taiwan Delta servo motor and Siemens PLC, an Intelligent touch screen, a servo motor control system, and a fully automatic machine to make a stable run and convenient operation.
This wet wipes manufacturing machine adopts an adjustable mold. It can produce (40-140)*(40-110) mm(L*W) wet tissue without changing the mold.
Manufacturers can choose a single pack or double pack at will when outputting. (only need to replace the dotted line knife part)
Non-woven fabrics can be folded according to different types. Up to 10 vertical folds and 4 horizontal folds, which can be freely folded by unfolding the width and length of the non-woven fabric.
Two heat seals are to avoid liquid leakage.
The speed is 80-110 bags/min.
The edging form of the package bag can be "-" or "v".
After-sales Service
VIPPAI not only offers partners high-quality wet wipes manufacturing machine, reliable after-sale service and technical support are included.
Usage Guidance
When the wet wipes manufacturing machine is delivered, we will provide installation and operation videos, and a manual of the machine to make sure partners are able to use the machine.
Reliable Warranty
One-year warranty support on all the electrical parts of VIPPAI machines. If any quality problem occurs within one year, we will offer a free repair service to partners. All electrical parts of our machines have a one-year warranty; we will replace them if they fail.  
Technical Support
If the machine fails, VIPPAI engineers will provide professional online suggestions to help. If the problem cannot be solved online, we will arrange engineers for overseas to repair it. If the problem cannot be solved online, we will arrange for an engineer to repair it.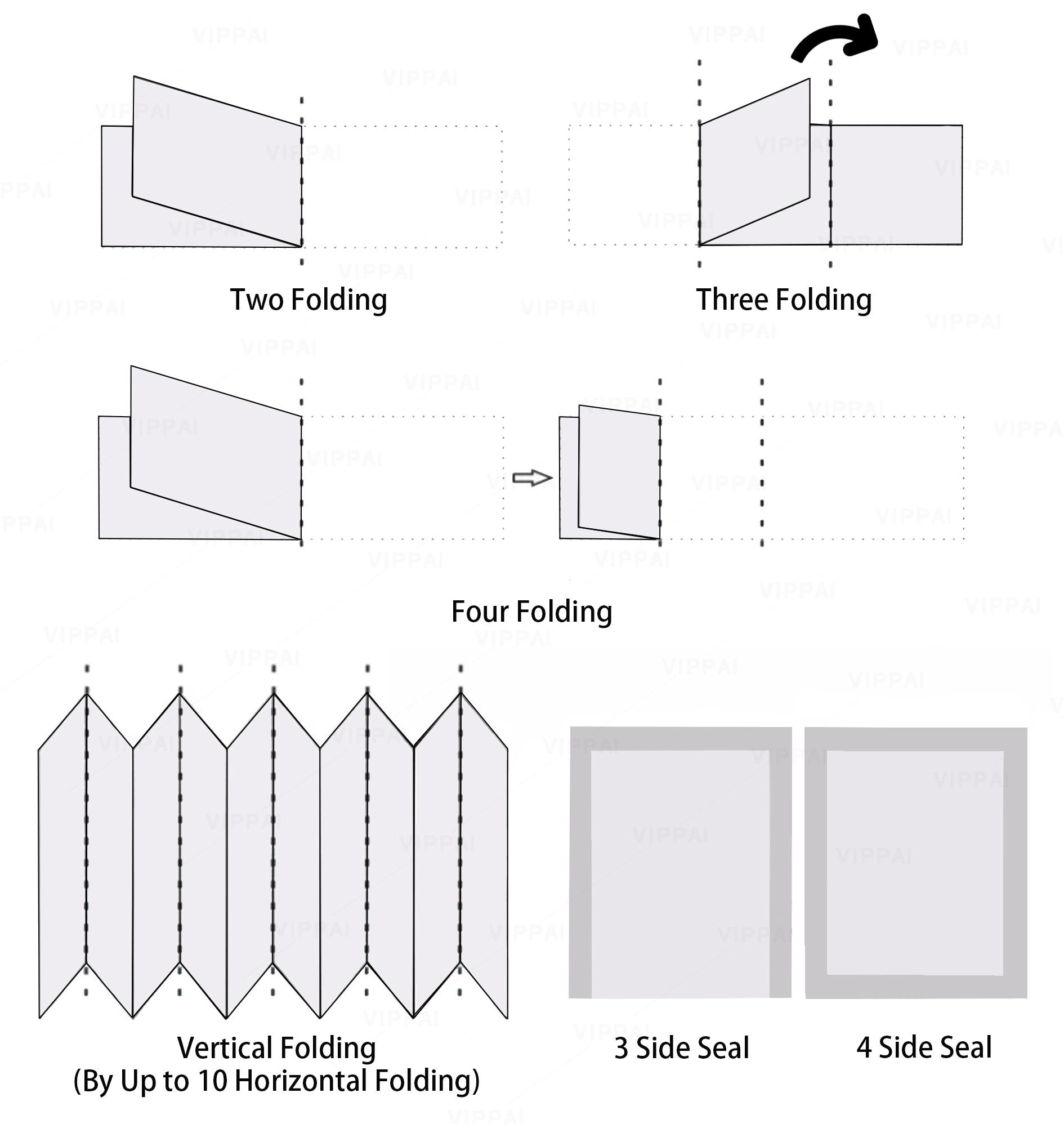 Parameters
Machine Feature
Video