VPD98-4 High Speed Facial Mask Making Machine(Bag Giving)
Speed: 6000-9000 bags/min
Power: 32KW
Product Size: (100-225) *(100-180) mm(L*M)
Description
Parameters
Machine Feature
Video
Description
The main feature of this VPD98-4 Cosmetics Facial Mask Making Machine is high output. The speed can reach 100-150 bags/min. This automatic face mask machine uses a finished bag to pack the sheet mask. The equipment can handle all kinds of bags stably, and even special-shaped bags like teardrop-shaped, semicircle-shaped, boots-shaped, and so on. It has very high flexibility to adapt to the different needs of mask packaging. The whole packaging process is transparent and visible, and the intelligent monitoring system ensures the maximum safety performance and maximum efficiency of the mask packaging.
Korea Mediheal, JAYJUN Cosmetic, New Zealand Essano, US Yesto, Poland Marion Sp. z o.o, UK Egg Cream Mask, and so on are all our cooperating clients.
Benefits:
The whole production line is beautiful and generous, with reasonable practicability and display effect.
Fully automated mask production and packaging, saving 10-15 people's labor.
The whole production process is completed in the shield to ensure that the mask is pollution-free.
Japanese imported high-precision cutting knives are accurate and durable.
The whole automatic face mask machine adjusts the servo setting, which is stable and easy to use.
Balcony design, drive station, work station separation, safe and reliable.
Use high-end metering pump filling high precision plus or minus 1 gram.
The whole automatic face mask machine fully meets the requirements of GMP certification. 
After-sales Service
VIPPAI not only offers partners high-quality cosmetic facial mask making machines, reliable after-sale service and technical support are included.
Usage Guidance
When the cosmetic facial mask making machine is delivered, we will provide installation and operation videos, and a manual of the machine to make sure partners are able to use the machine.
Reliable Warranty
One-year warranty support on all the electrical parts of VIPPAI machines. If any quality problem occurs within one year, we will offer a free repair service to partners. All electrical parts of our machines have a one-year warranty; we will replace them if they fail.  
Technical Support
If the machine fails, VIPPAI engineers will provide professional online suggestions to help. If the problem cannot be solved online, we will arrange engineers for overseas to repair it. If the problem cannot be solved online, we will arrange for an engineer to repair it.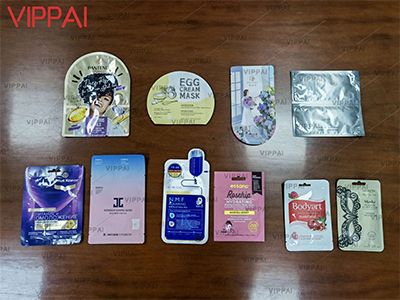 Parameters
Machine Feature
Video